Professional Development and Training
ResearchILD offers opportunities for professional development in a variety of formats and settings, from webinars attended by hundreds of educators world-wide, to customized trainings designed for groups of educators within a single district or school. Our programs train educators how to get the most out of our EF tools and techniques—boosting grades and fostering behaviors that lead to improved learning.
"My students and I all learned to 'work smarter not harder' by learning and applying executive function strategies throughout our daily classroom routine."

5th Grade Teacher
We give teachers the knowledge and understanding to implement powerful executive function strategies in special education and general education classrooms, as well as in 1:1 settings.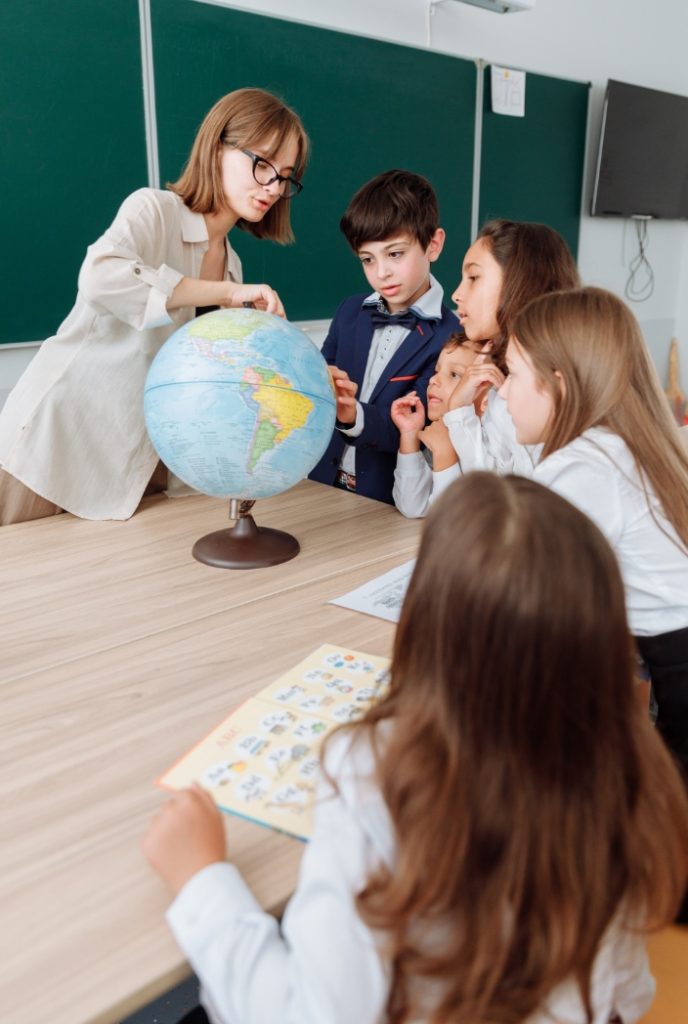 ---
Executive Function Trainings
ResearchILD periodically offers a series of virtual trainings on a range of topic areas related to executive function. Presenters share expertise in their areas of specialty, including metacognition, social and emotional learning (SEL), strategies for promoting flexible thinking and problem-solving, strategies that address the needs of students with dyslexia and ADHD, as well as content areas such as reading, writing, and math. Trainings are relevant for educators in both general and special education settings.
Past programming has included topics such as:
Metacognition and Executive Function: Practical Tools for Motivating Students and Reducing Stress in the Classroom
Embedding Executive Function in the General Education Classroom: Strategies for Reading, Writing, Note taking, and More
Executive Function and Social Emotional Learning: Strategies to Promote Perspective Taking, Goal Setting, and Flexible Thinking

*THIS WORKSHOP IS FOR CURRENT LICENSE HOLDERS ONLY. YOU MUST BE THE EDUCATOR ASSIGNED TO THE LICENSE IN ORDER TO ATTEND.*
As you prepare for the year ahead, it's a great time to dig deeper into the SMARTS Executive Function Curriculum at this year's Summer Workshop. Learn with peers from across the country. Led by experienced members of the SMARTS team, attendees will get hands-on experience with popular strategies and will spend time learning how to adapt and modify SMARTS to meet the unique needs of their students.
This year's summer workshop will be held online via Zoom or recorded sessions for a total of 10 hours of training. In both large group sessions and grade-level breakouts, we will explore the importance of executive function strategy instruction.
By the end of this training series, attendees will have a thorough knowledge of SMARTS and will be prepared to implement a customized approach for any educational setting.
This training series consists of 6 full session. Two sessions are available recorded, and four will be held live with recordings available afterwards. That's a total of 10 hours of training! Attend live and watch the recordings, with access through December 31, 2023.
Pre-recorded sessions:
Getting to Know SMARTS
Measuring Student Success with the MetaCOG Surveys & Toolkit
Live sessions (with recordings available afterwards):
Session 1: Best Practices for Executive Function (Aug 8, 11-1 EDT)
Session 2: Organizing Time and Materials (Aug 10, 11-1 EDT)
Session 3: EF and Challenging Academics: Reading, writing and remembering (Aug 15, 11-1 EDT)
Session 4: Self-understanding and SEL (Aug 17, 11-1 EDT)
Cost: $325 per educator. Please note, attendees must have an active SMARTS license.
*Add a new SMARTS subscription for your school or district and receive $50 off the workshop price!
Interested in bulk pricing? Reach out to us for discount information.
Questions? Contact Lorissa Gomez, SMARTS Operations Coordinator, [email protected]
School & District Trainings
ResearchILD works with school districts and educational organizations to train educators to understand and implement easy-to-use executive function strategies. Our virtual and on-site trainings and workshops are designed to meet the unique needs of each classroom, school, and district. All our trainings are designed to help educators: ​
Understand the crucial role executive function processes play in successful learning.
Explore how executive function challenges and learning differences, such as ADHD or dyslexia, interfere with common academic tasks (e.g., organizing, reading comprehension, and test-taking and influence emotional regulation).
Learn hands-on strategies to use across grade levels and content areas.
Create a plan to implement executive function programming via instructional leadership teams, grade levels, content areas, and school-wide.
Whether you are implementing SMARTS, or want to provide teachers with a foundation in executive function strategies, ResearchILD will customize a program that meets your needs.
Our trainings are highly interactive and personalized. Follow-up consultation and coaching is available through regularly scheduled calls, virtual meetings, newsletters, and webinars.
Free Webinars
It's clear that teachers, parents, and students need executive function strategies now more than ever. But where should you start? Learn the answer to all your EF questions from the experts! Our free webinars are a great way to begin your EF journey or explore a perspective on executive function that may be new to you.
Join us at our next free event!
Some of our previous webinar topics have included:
Messy Rooms, Running Late, and Lost Jackets: Using SMARTS@Home to Develop Essential Executive Function Strategies in Elementary-aged Children
Executive Function Strategies as a Blueprint for Academic Success: The SMARTS Curriculum
Executive Function and Self-Checking: Helping Students Learn from their Mistakes
You can view recordings of previous webinars on our YouTube channel. Subscribe for more great executive function resources!
Annual Executive Function Conference
ResearchILD's annual Executive Function conference, founded and directed by Dr. Lynn Meltzer since 1984, brings together an unparalleled panel of speakers from across the educational spectrum, including experts in executive function and metacognition, social and emotional learning, neurodiversity, and learning differences.
ResearchILD has been a premier provider of research-based content for educators seeking knowledge, information, and practical strategies for EF strategy development for all learners, including those with ADHD, ASD, and dyslexia.
This 38th Annual Executive Function and Learning Differences conference will address the close connections between Executive Function and Social-Emotional Learning and the importance of examining these processes for students from K-12 to college. Presentations will highlight the themes of neurodiversity, flexible thinking, motivation, self-understanding, self-regulation, and behavior, in the context of research, clinical practice, and teaching.
To register, or to read more about the conference, including confirmed speakers, click here.
Join us at the 2023 Executive Function Conference
The 2023 Executive Function conference will address the close connections between executive function and social-emotional learning and the importance of examining these processes for all students.
"These courses have transformed not only my students' lives but mine as well. As an educator, I cannot recommend these trainings enough."